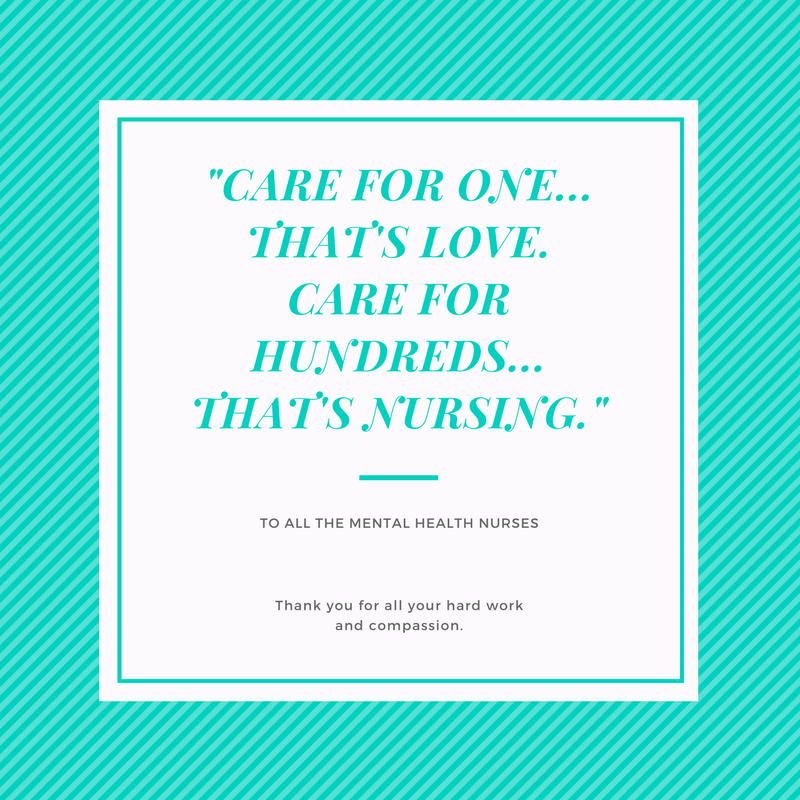 Nurses face a large amount of stress on a regular basis. Nurses have a habit of putting the needs of patients ahead of their own. The belief is that Nurses are tough, able to cope in all situations, resilient, always caring, loyal to patients, dedicated and committed. This puts a lot of pressure on Nurses, which can lead to a myriad of problems due to the stress. Left unchecked, the stress nurses face daily in providing care for others can severely impair their mental and physical well-being. Understanding the problem is one of the best ways to recognize it when it happens and finding support from others also plays a big role.
Support
Mental wellness is important, a variety of mental health professionals are trained to assist nurses with job-related stress. Healthy sleep habits, a good diet and positive lifestyle choices are other ways that will support mental wellness.
However, it is critical that individual stress management is only part of the answer to looking after nurses' mental health, risk management approach focuses on prevention.
Employee Assistance Program (EAP)
is for employees who need help managing personal issues that may affect their performance at work. This program provides nursing staff with access to professionals ranging from a clinical psychologist, licensed professional counselors and clinical social workers. The program offers services ranging from counseling, workplace outreach and promotion of wellness activities to address managing stress, emotional health, relationships, family, financial, legal, drug or alcohol issues and other personal concerns.
The longevity and success of programs can be attributed to the infrastructure that supports this work. It should be led by a Nurse Wellness Committee, which serves as the program's advisory council. Made up of nurses they gather input to determine needs specific to nurses and how best to address them.
The Nurse Wellness Program provides assessments, solution-focused counseling, performance coaching and referrals to community resources when needed. It also provides services to the organization that include departmental skill development workshops, critical incident stress response and leadership consultation.
The Nurse Wellness Committee identifies potential problems by gathering staff input, setting realistic goals for the work, identifying partners to include and then start by piloting interventions.
Nurses work extremely hard and the toll to their physical and emotional well-being requires a constant barometer. Staff discussions can include various concerns of emotional, ethical or social, this allows staff to talk about their emotions and get support from their peers who can relate and provide support in a caring manner. To access support from colleagues the mental health nurse should to be 'open' about their experiences and their needs. BE WELL!!!!
Mental Health Recruitment
120 Eglinton Avenue East, Suite 800 Toronto, Ontario M4P 1E2
416-481-1052 office
905-391-8418 cell
diane@mentalhealthrecruitment.com